Our Commercial Services
We have had some great opportunities over the last 10 years to work for various companies, organisations and Schools. The projects tend to be a bit different and that's why we enjoy them. We've worked at many of the Schools in the area including Blandford St.Mary and Panda pre-school, Pimperne, Sturminster Marshall, Witchampton, Okeford Fitzpaine, and most recently at Spetisbury. We've done a lot of work on various properties for the Crown Estate, local Churches, work for a speedway hill-climb and extensive work on the heathlands under The Great Heath Project and Erica Trust.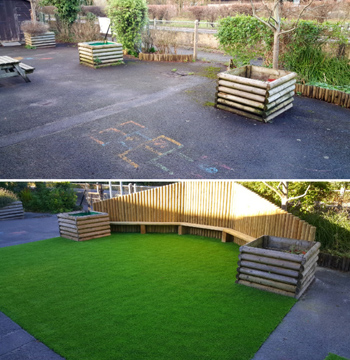 Schools
We really enjoy working with Schools to improve the outside space for kids. More emphasis is being placed on outdoor learning and we have been involved in designing and building outdoor classrooms where this can take place. We've converted a steep unusable bank to a planting and seating area with steps, and a tarmac playground to include a wood chip play area and relaxing green areas with seating. We've also installed various other landscaping work for Schools including paths, gates and fencing.   
The Great Heath Project & Erica Trust
We've been asked over the last few years to install various fences, signs and access gates for The Great Heath Living Landscape project. It's been great to have been involved in these conservation projects and due to the quality of our work and reliability have been asked back on numerous occasions, and this work is set to continue into the future at the various sites in East Dorset.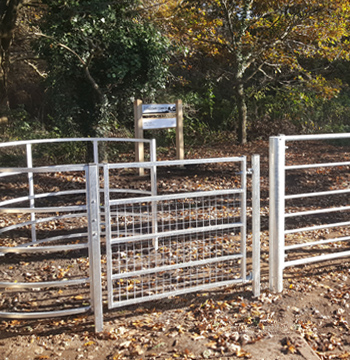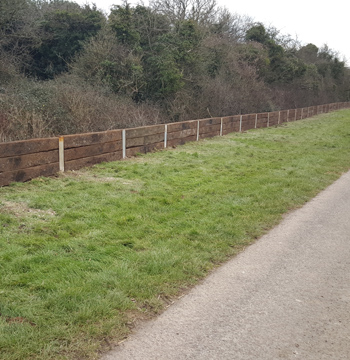 Gurston Down Speedway Hillclimb
Now regarded as one of the best speedway hillclimbs in Britain, we had the pleasure of building the crash barriers… this wasn't the lightest work we've done with hundreds of very large and heavy reclaimed sleepers and steel channels. The steel was augered a meter down and the sleepers shaped and stacked into the channels. We'll be going back to continue work here in the future.
Drop us a line
Give us a shout with the form below and we can give you a call back to discuss your requirements and arrange a no-obligation site visit.
JP Fencing & Landscaping
For all your commercial, private and domestic gardening, fencing and landscaping requirements.
30 Haycombe, Durweston, Blandford Forum, Dorset DT11 0PZ
T: 01258 720324   |   M: 07908 866178   |   E: info@jp-landscaping.co.uk